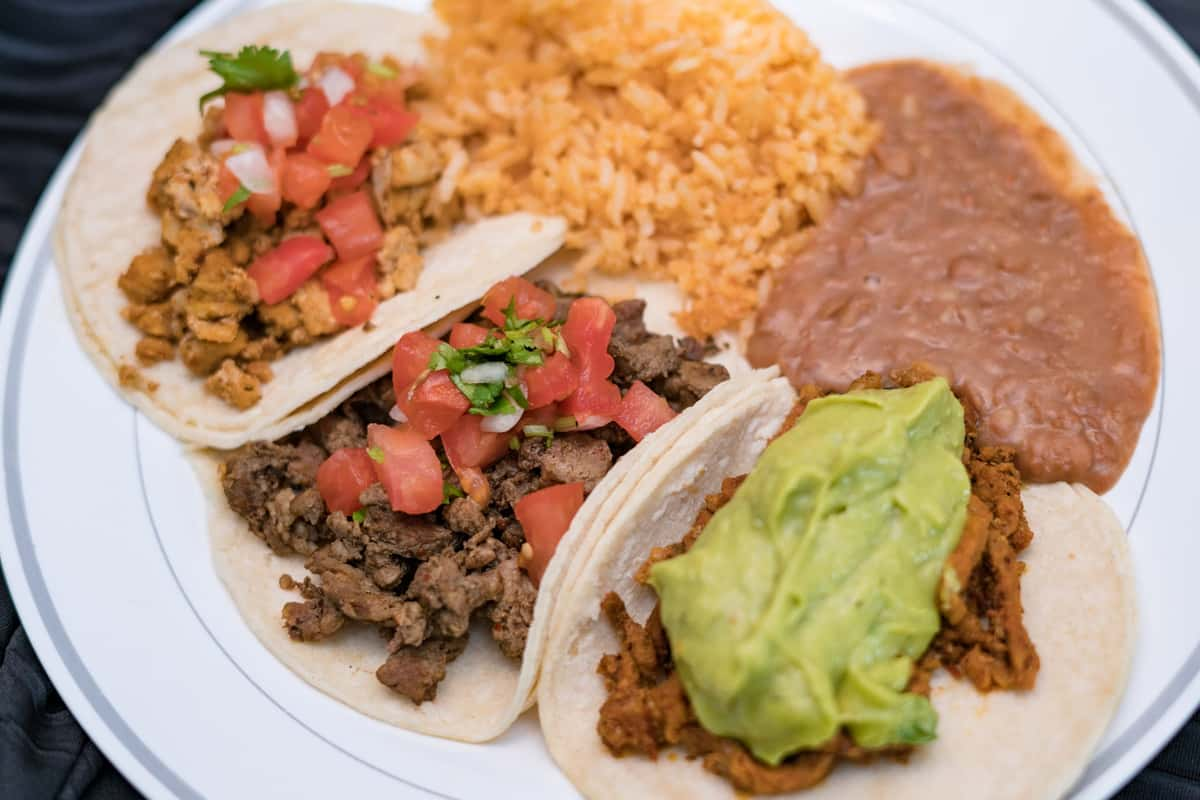 We Cater Like We Mean It
We Cater Like We Mean It
Are you a small business owner, office manager, or team leader who's looking for a great office caterer they can count on? Are you planning a wedding, birthday, or other event and wondering how you can please a crowd? Look no further! Los Agaves is the best Mexican and Mediterranean catering business in Seattle, and we'll satisfy your guests every time. And of course we'd say that, but have you checked out our reviews lately? Every single person who has reviewed our catering services on Yelp has given us 5 stars. We couldn't be more thankful for their kind words, and we're proud to have made so many people happy. Here's a look at some of what our fans have said:
Los Agaves helped to cater our engagement dinner. They delivered amazing food in large portions and at great prices. They were extremely accommodating and even kept in touch with us as we ran late to pick up the food. 

I would definitely recommend Los Agaves catering to anyone (with or without a large budget) who wants to feed a large group of people with great dishes and exceptional service. (Thanks Ryan C!) Oh Los Agaves. I love you. I just had my 30th birthday party catered by Los Agaves. They did an amazing job. Everyone loved the food and the process was seamless. Favorites: Molcajete and Enchiladas Guadalajara- Green sauce!
(Thanks Amanda T!) The restaurant catered an event recently that I attended. The staff was very nice and helpful. The beef and chicken enchiladas were very good. Also was very good were the chile rellenos. I'm a critic with Mexican food since my father was Mexican and grew up on it. The food was very favorable I wish this restaurant was in the bay area.
(Thanks Lori M!) Absolutely delicious Mexican food and the service is excellent. It takes hard work and dedication to create a successful restaurant, and this owner has done just that. He is on site all the time, even waiting tables and checking on his customers. This is a popular lunch and dinner spot. I have eaten in many times and also picked up for catered office lunches, and I have never been disappointed. I love Los Agaves!!!
(Thanks JD!) My wife and I wanted to get some authentic, delicious Mexican food catered for our wedding rehearsal dinner, and after trying out a handful of highly recommended local places, we decided that Los Agaves was the only way to go. Every guest at the party was raving about the food, and I don't think there a crumb left by the end of the night. Oh, and I personally recommend you try the rajas.
(Thanks Matt D!) I have been here a couple of times from when I visit my sister, definitely something I look forward to every time. This is one of those places that no matter what you choose you are not disappointed. They have an interesting twist to their Mexican food here. Usually when you go to a Mexican restaurant everything tastes the same no matter where you go…that's not the case here. My favorite is the shrimp enchiladas….drool!! 

My sister loved this place too because she is a pescatarian and they have so many options for her. She booked them to cater for her graduation party and everyone loved the food. Now I only wish they had one around here. ????
(Thanks Beatriz C!) As you can see, people love their catering services from Los Agaves, and we are certain that you will too! Contact us today to learn more about how we can help bring delicious, authentic food to your event at great prices and with great service. And thank you, Yelpers, for you reviews!